Two Levels

of Residential Comfort:

Portable

vs.

Standby

Portable 7-10kW - Generators in this range provide enough power for basics like lighting, refrigerator, TV, computers, etc. Use our Automatic Wattage Calculator below to properly size your needs and see if a portable unit will work for you.

The appliances can be directly plugged into the generator (which is kept outside) with a long extension cord, or the generator can be plugged into a transfer switch through an outside inlet box, which is connected to the home electrical panel This is then designed to power only the appliances/areas that have been pre-wired into the panel - it's pretty cool!

Standby 11-22kW - Generators in this range provide extra comfort and control for the essential and high powered appliances you want to power such as central air conditioning, heat pumps, well pumps, stoves and more.

These generators are permanently wired into the homes electrical panel through an automatic transfer switch, and will come on automatically the moment they sense an electrical outage. In addition, they are usually connected to a Natural Gas/propane source and can run for days or continually without any need for additional fuel - these are really cool!

| | | | | | |
| --- | --- | --- | --- | --- | --- |
| Check if Yes | Appliance | Running | Surge | Total Running | Total Surge |
| | Hot Water Heater | 4500 | 4500 | 0 | 0 |
| | Clothes Dryer | 6750 | 8000 | 0 | 0 |
| | AC (20,000) BTU | 3400 | 7500 | 0 | 0 |
| | Electric Range/Stove | 2100 | 2100 | 0 | 0 |
| | Well Pump present? | 1700 | 5500 | 0 | 0 |
| | Toaster Oven | 1500 | 1500 | 0 | 0 |
| | Portable Heater | 1500 | 1700 | 0 | 0 |
| | Refrigerator 1 | 1200 | 2700 | 0 | 0 |
| | Refrigerator 2 | 1200 | 2700 | 0 | 0 |
| | Refrigerator 3 | 1200 | 2700 | 0 | 0 |
| | Washing Machine | 1200 | 3400 | 0 | 0 |
| | Desktop Computer | 1000 | 1000 | 0 | 0 |
| | Lights (15 @ 60 Watts) | 1000 | 1000 | 0 | 0 |
| | Fax Machine | 700 | 700 | 0 | 0 |
| | Microwave Oven | 650 | 650 | 0 | 0 |
| | Coffee Maker | 600 | 600 | 0 | 0 |
| | Forced Air Heat/Cool | 500 | 2000 | 0 | 0 |
| | Printer | 500 | 500 | 0 | 0 |
| | Plasma TV | 400 | 400 | 0 | 0 |
| | Laptop Computer | 100 | 100 | 0 | 0 |
| | Electric Baseboard Heat | | | 0 | 0 |
| | | | | 0 | 0 |

Recommendation:

Portable

Generator

YOU CAN ADD VALUE TO YOUR HOME AT THE SAME TIME!

Another interesting statistic, is that the value of your home can increase by more than the amount you spend on the generator! By adding a whole-home standby generator, you not only insure your home will have the power you need, but you insure your family will be safe and sound - image what that means to a new home buyer!

We will spend the time to help you understand all the options and costs and make sure you are comfortable with your purchase.

Finally, we will be there for you when you need us. Whether it's a simple question, or scheduled maintenance - The Generator Guys will put the POWER back in you life!

Which Backup System is Right for Your Home?

As in everything in life, that depends! Choosing the right backup generator is the key to meeting your electrical needs during an unexpected power loss.

The First Step

The first step is to select the systems and appliances that you would like to use during a sudden or prolonged outage! These include the most obvious ones like the refrigerator, but there are many less obvious ones, like the well or sump pump! - if you have one,we need to back it up so you have water! Don't fret, we will help put together a comprehensive list from our site survey!

Next Step

Once you have decided on the appliances you need during an outage, we need to determine the total amount of power they will require.

This is easy using our Automatic Wattage Calculator at the bottom left.

By Checking the appliance you need, you will then be given a total running and surge wattage and a recommendation as to the type of Generator you need, a Portable or Standby. Obviously the more power you require, the larger the generator must be.

The Final Step

Once we have determined the size of the generator needed, we will make a recommendation as to the exact generator you will require based upon your desired fuel source. At this point you can go to our cost page to determine an approximate total cost, which will be refined upon our free on-site Survey.

Call us now for our Complimentary "Onsite Generator Survey"

WE COME TO YOUR HOME to discuss the comfort level you need during a power outage.

WE HELP IDENTIFY the items you wish to backup, as well as review your current electrical service.

WE CALCULATE the proper backup generator size and show you the different types of generators for your particular needs.

WE GIVE YOU A "NO SURPRISES" COST ESTIMATE

WE PULL ALL THE PERMITS and then

WE PROFESSIONALY INSTALL AND MAKE SURE you know the capabilities and proper use of your system. We make sure that you are comfortable with your new generator and we will be there far beyond the installation to answer any questions you may have and keep your generator running for years to come.

Here are two Great Videos to learn a bit more --

More info about a Standby Generator and how it exactly works -





Even if you bought your generator elsewhere, call us for professional installation!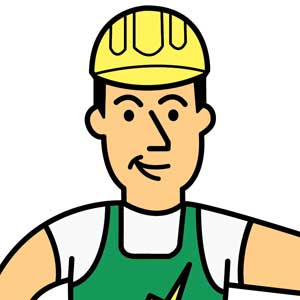 We are a proud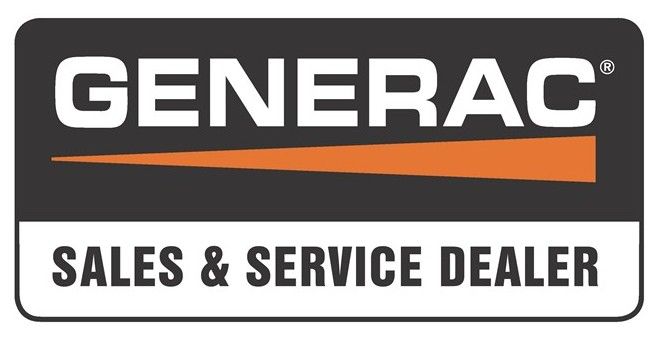 Dealer and Screened and Approved by Home Advisor!
Couldn't have been easier...
I called The Generator Guys after getting their website from a friend of mine. All the information was well laid out on their site, so I already had an idea what I wanted when they came to my house for the on-site visit. As I expected, the installation was fairly easy, and the cost was a lower than even I calculate.! All in all, it was a nice experience and I would highly recommend them to anyone who calls me! - oh - thy are doing the scheduled maintenance as well
Mike D., Westport, CT
Glad we did not wait any longer!
After this last storm we finally decided Enough was enough! We were out of power for 12 days, a nightmare for us all. We called the generator guys, as i think a lot of people did, as we had to wait for the generator! BUT, when it finally came and was installed, we were very happy! Thank you Generator Guys.
Judy B., Newtown
Did not think we could afford it..
We were putting off the purchase for a couple of years now, as we did not think we could afford a whole house system. After meeting with Kevin and having a site survey, he told us we could get by with the 7kw unit so we had water, heat and a few appliances. This was perfect as the cost was 1/2 of what we expected and it was still a standby unit, not needing any attention upon a power outage. We were very please, and wished we had called The Generator Guys sooner. Thanks Guys!
Noah R., Southbury, CT
Was a nice experience...
We called Adam, had a site survey, he told us the size we needed, he then emailed us an estimate, we paid for it, had it delivered and installed about 5 weeks later, and all was done - Don't know what else to say, but the experience was nice and smooth and went as expected.
Joe R., Southbury, CT
Had it installed for my Parents
My folks are getting older now, and it really makes me concerned about their safety as i live in another state. I call The Generator guys and had them meet my father for a site-survey. My dad was very please with their attention to detail and the fact that Adam asked if he should remove his shoes (as my parent's house is like a museum!) In any case, the price was great and the delivery was a lot quicker than even they thought. It all went smoothly and I feel a lot better knowing that the basics will be backed up during our next storm. Thank again for everything.
James M., Madison, CT (my parent's town)
We ordered a unit elsewhere, but had the guys install it
We bought our Generac on the internet, before we met the Generator guys. They were friendly and had no problem installing our unit. The installed was a bit challenging as our electrical panel had no additional room for breakers, but rather than install a new box, they replaces some breakers with newer thinner ones, saving us a lot of time and money. I appreciated their consideration and concern for my wallet! Everything else was great. I would highly recommend them which is why i agreed to write this review.
Dave J., Thomaston, CT
It really was Turn-Key!
They literally took care of everything. The Permits, the gas line installation and coordination with Wesson energy, the unloading off the truck, the concrete pad (we needed this for a few reasons) and initial lesson! We literally did not have to do anything -- Thanks Gen Guys
Hugh S., Weston, CT
Whole House System
We opted to go with a whole house system as we wanted to have almost everything backed up in case of a long power outage (as we just experienced!). We were expecting to need a 27kw system, but Kevin showed us how a 20KW system with load shedding could do the same thing at a significant savings - i had no idea what this was, but he explained it all to me and showed me how the unit would switch appliances on in a certain order, so it never go overloaded. This was cool and saved us a lot of money! Thanks for being patient (really) and dealing with 1000 questions!
Zhann J., Roxbury, CT