We will come to your New Milford, CT home (complimentary as always) and will give you a written estimate so you know EXACTLY how much it will cost so there will be no Surprises - for either of us. We will spend the time to help you understand all the options and costs and make sure you are comfortable with your purchase. We institute best of breed communications with our customers by responding immediately to emails, calls and texts! When was the last time an electrical contractor got back to you quickly (or at all!)?-- it's just our way of life! -- TRY US - We're right in New Milford!
ALL WE DO is the design and installation of quality Generac backup generator systems to meet your exact budget and needs. We have installed countless units in just The past five years since we started, and due to our reputation, service, and a few minor storms :), we and are now busier than ever!
We Provide Turn-Key Installation in New Milford, Connecticut
When we come to your New Milford home and do our site survey, we leave nothing to chance. We will handle every aspect of your installation and break down the estimate by task so everything will be clearly spelled out! For example, if you choose to have a concrete pad we will do it! - We will secure all the necessary permits, coordinate the Gas line installation if one is required and handle the entire job so all you need to do is sit back and relax, knowing "The Gen Guys" are on the case - right in New Milford! Check out our best-selling Turn Key Connecticut Home Generator Systems Packages in New Milford here!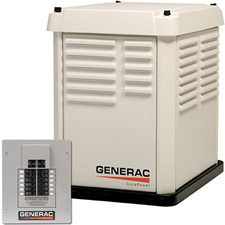 ...and Always The Best Prices for our New Milford customers, since we are considered New Milford's favorite source for fast, friendly, affordable standby home generator systems!
We provide the best and most competitive prices for our Generator Installations. Our customers can rest assured that when they buy and install a Generator from us, it will be as low as they can find anywhere and we will professionally install the unit with no surprises as we have been doing this a long time and we leave nothing to chance! Check out our How much will it cost for my New Milford home?
Follow Up Maintenance and Support in New Milford
Once we have completed the installation and you thoroughly understand the use and operation of your unit at your 06776 home, we will be there for you going forward, always within minutes of New Milford. Whether before or after the sale, we are available 24/7 on email, text and cell and respond to you immediately - whether setting up an annual maintenance plan, or a simple question, we are there for you to insure when you need your Generator most, it will be there - standing by to protect you! We are also a Generac Service dealer and as such can handle any warranty work that may be necessary!