We calculate the proper backup generator size and show you the different types of generators to keep your family safe and happy during a power outage!

We help locate placement of the generator as per your town's codes, and also where to will look best with your outdoor landscape and fuel source.

Through proper installation, your generator will automatically start when there is a power failure as if nothing ever happened!

With our complimentary on-site generator survey we assess the comfort level you need during a power outage and identify the items you wish to backup.
Images will automatically transition - Use the arrows to transition manually. Mouse over image to pause.
Call, email, or fill in our

contact form

- so we can answer all your questions

or set up a complimentary on-site visit!

- we respond immediately!

We will come to your home (complimentary as always) and will give you a written estimate so you know EXACTLY how much it will cost so there will be no Surprises - for either of us. We will spend the time to help you understand all the options and costs and make sure you are comfortable with your purchase. We institute best of breed communications with our customers by responding immediately to emails, calls and texts! When was the last time an electrical contractor got back to you quickly (or at all!)?-- it's just our way of life! -- TRY US!

We Specialize in Sales, Service and Installation of

Residential and Commercial Generator Systems!

ALL WE DO is the design and installation of quality Generac backup generator systems to meet your exact budget and needs. We have installed countless units in just The past five years since we started, and due to our reputation, service, and a few minor storms :), we and are now busier than ever!

We Provide

Turn-Key Installation

When we come to your home and do our site survey, we leave nothing to chance. We will handle every aspect of your installation and break down the estimate by task so everything will be clearly spelled out! For example, if you choose to have a concrete pad we will do it! - We will secure all the necessary permits, coordinate the Gas line installation if one is required and handle the entire job so all you need to do is sit back and relax, knowing "The Gen Guys" are on the case! Check out our best-selling TURN-KEY PACKAGES HERE!

...and Always

The Best Prices!

We provide the best and most competitive prices for our Generator Installations. Our customers can rest assured that when they buy and install a Generator from us, it will be as low as they can find anywhere and we will professionally install the unit with no surprises as we have been doing this a long time and we leave nothing to chance! Check out our HOW MUCH WILL IT COST.

Follow Up

Maintenance and Support

Once we have completed the installation and you thoroughly understand the use and operation of your unit, we will be there for you going forward. Whether before or after the sale, we are available 24/7 on email, text and cell and respond to you immediately - whether setting up an annual maintenance plan, or a simple question, we are there for you to insure when you need your Generator most, it will be there - standing by to protect you! We are also a Generac Service dealer and as such can handle any warranty work that may be necessary!

Did You Know that 3.5 Million People Lose Power in the U.S. Every Week*...

We won't let you be one of them!

Call us to see how affordable peace of mind and family safety can be and the various options to meet your budget and needs! If you have ever experienced a power outage for even a few days, you will agree the cost of back-up power is worth EVERY PENNY! We certainly do and have built our company and reputation on making sure our customers are safe and happy during a power outage.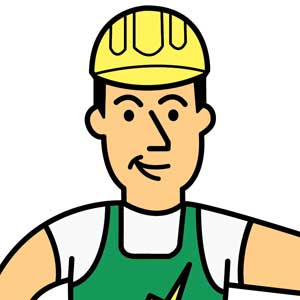 We are a proud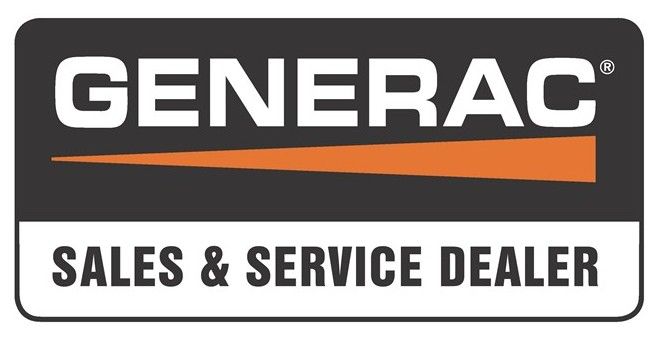 Dealer and Screened and Approved by Home Advisor!
Couldn't have been easier...
I called The Generator Guys after getting their website from a friend of mine. All the information was well laid out on their site, so I already had an idea what I wanted when they came to my house for the on-site visit. As I expected, the installation was fairly easy, and the cost was a lower than even I calculate.! All in all, it was a nice experience and I would highly recommend them to anyone who calls me! - oh - thy are doing the scheduled maintenance as well
Mike D., Westport, CT
Glad we did not wait any longer!
After this last storm we finally decided Enough was enough! We were out of power for 12 days, a nightmare for us all. We called the generator guys, as i think a lot of people did, as we had to wait for the generator! BUT, when it finally came and was installed, we were very happy! Thank you Generator Guys.
Judy B., Newtown
Did not think we could afford it..
We were putting off the purchase for a couple of years now, as we did not think we could afford a whole house system. After meeting with Kevin and having a site survey, he told us we could get by with the 7kw unit so we had water, heat and a few appliances. This was perfect as the cost was 1/2 of what we expected and it was still a standby unit, not needing any attention upon a power outage. We were very please, and wished we had called The Generator Guys sooner. Thanks Guys!
Noah R., Southbury, CT
Was a nice experience...
We called Adam, had a site survey, he told us the size we needed, he then emailed us an estimate, we paid for it, had it delivered and installed about 5 weeks later, and all was done - Don't know what else to say, but the experience was nice and smooth and went as expected.
Joe R., Southbury, CT
Had it installed for my Parents
My folks are getting older now, and it really makes me concerned about their safety as i live in another state. I call The Generator guys and had them meet my father for a site-survey. My dad was very please with their attention to detail and the fact that Adam asked if he should remove his shoes (as my parent's house is like a museum!) In any case, the price was great and the delivery was a lot quicker than even they thought. It all went smoothly and I feel a lot better knowing that the basics will be backed up during our next storm. Thank again for everything.
James M., Madison, CT (my parent's town)
We ordered a unit elsewhere, but had the guys install it
We bought our Generac on the internet, before we met the Generator guys. They were friendly and had no problem installing our unit. The installed was a bit challenging as our electrical panel had no additional room for breakers, but rather than install a new box, they replaces some breakers with newer thinner ones, saving us a lot of time and money. I appreciated their consideration and concern for my wallet! Everything else was great. I would highly recommend them which is why i agreed to write this review.
Dave J., Thomaston, CT
It really was Turn-Key!
They literally took care of everything. The Permits, the gas line installation and coordination with Wesson energy, the unloading off the truck, the concrete pad (we needed this for a few reasons) and initial lesson! We literally did not have to do anything -- Thanks Gen Guys
Hugh S., Weston, CT
Whole House System
We opted to go with a whole house system as we wanted to have almost everything backed up in case of a long power outage (as we just experienced!). We were expecting to need a 27kw system, but Kevin showed us how a 20KW system with load shedding could do the same thing at a significant savings - i had no idea what this was, but he explained it all to me and showed me how the unit would switch appliances on in a certain order, so it never go overloaded. This was cool and saved us a lot of money! Thanks for being patient (really) and dealing with 1000 questions!
Zhann J., Roxbury, CT