Electrical Contracting in New Canaan CT 06840!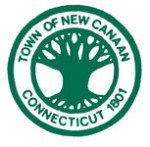 We specialize in home and commercial Electrical work of all kind. No job is too big or too small, and we are happy to quote you for both! Founded by Kevin Kastelein, KAS Electric has earned itself reputation as the best choice for residential electrical installation services in New Canaan CT. We are fully licensed and determined to offer the services that you need up to and beyond your expectations! Give us a call!
Kevin Kastelein
After being the lead electrician handling ESPN for almost 10 years, Kevin left and founded Kas Electric 22 years ago. Kas specialized in existing and new construction home and commercial jobs, and has grown to be one of CT's most successful electrical contractors. Kevin met Adam and together they run a team a professional electricians that cover the entire state, and then some! No job is too small or too big!
Adam Camacho
Adam has deep experience in all our high and low voltage needs including CCTV, smart home technologies and of course generators! In almost every job, there is some part that requires his special skill-set of "getting it done no matter what" - His experience allows us to direct our trades people in an intelligent and efficient manner and allows him to step in and assist wherever needed to avoid delays. His nickname is special Op's as we send him out first, during or last, in order to get the job done.
You also need to ensure that the outside environment at your residence is safe. Most of the owners of homes do not consider installing emergency lights within the walkways of their home. Security experts advise that you need to put in place sufficient means of exits during the periods and times of outages in power.
Frequent or prolonged power outages can frustrate your home-based business as well. If you are experiencing the problem of frequent power outages, you can easily overcome it if you install standby generators as The Generator Guys, LLC is a division of KAS. Our electrical technicians install the generators such that it automatically switches on and off depending on the variability of power or its outage. The standby generator is the ultimate assurance of 24/7 supply of power.